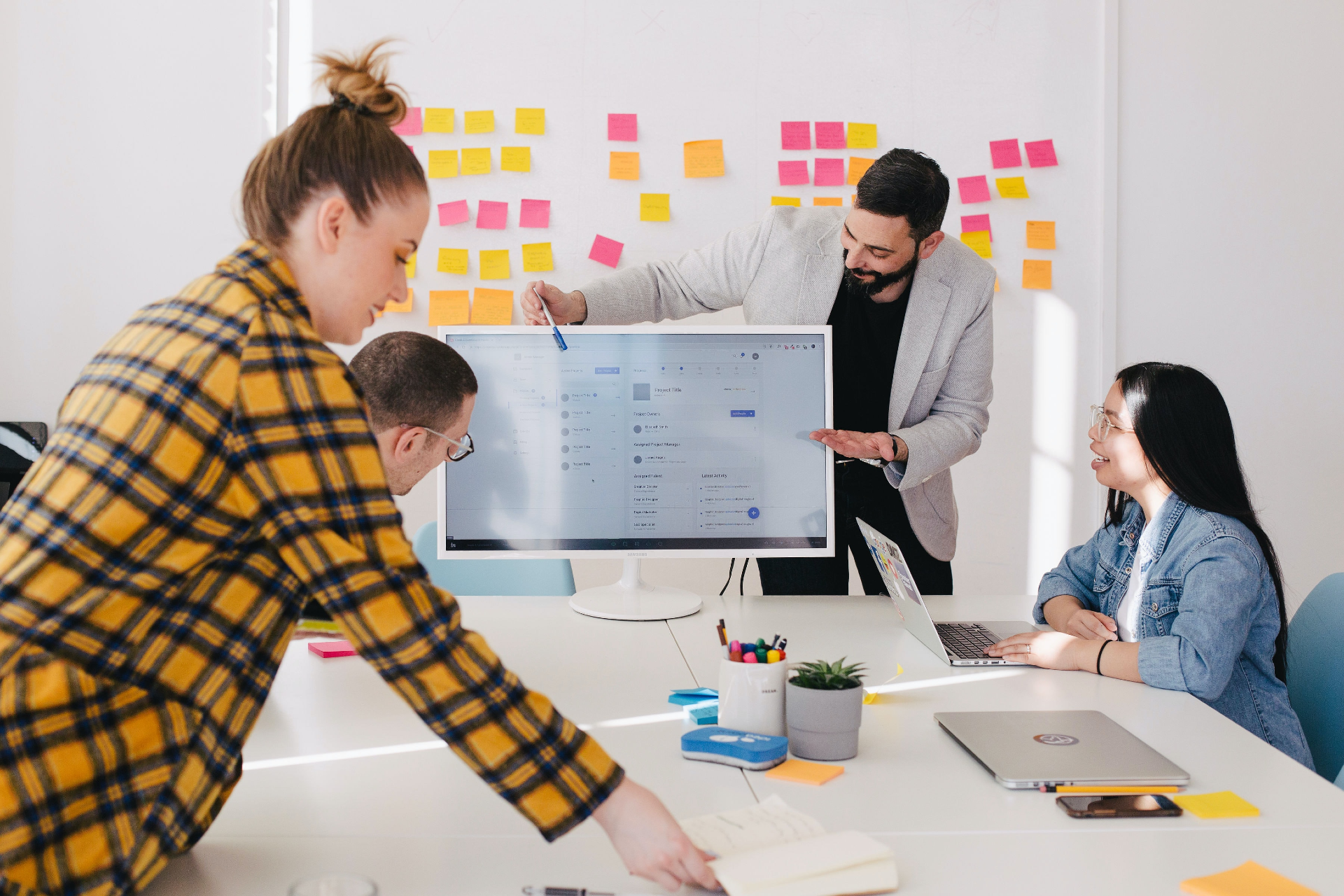 Strategies to Win in D2C Marketing with Email Lists
Direct to Consumer (D2C) is a methodology whereby an organization or an administration directly sells a product to its consumers. Catering directly to consumers eliminates the requirement to find any intermediaries to sell products.
But with technological innovations, brands can directly reach their target audience giving brands entire control of their marketing efforts.
In the age of fast-driven changes in the economy, consumer expectations are moving with inclinations towards maximum convenience and authentic brand experience. Organizations that embrace direct-to-consumer marketing removing the control that manufacturers choose over competitors.
What is D2C Marketing?
Image Source- Nucleus Vision.medium
Direct to Consumer advertising is certifiably not a new phenomenon. It is essentially an improved approach to the mail-request catalog. In this form of marketing, consumers buy products and services directly from online providers and accept their orders via the post office, bypassing the need to go into an actual store much of the time.
Direct to consumer marketing gives customers an end-to-end brand experience since they hold command over the whole interaction. A company is liable for making a triumphant service, drawing in customers, and marketing the products to them effectively.
This direct interaction with buyers from end to finish also means that suppliers and product service providers can gather client information and address arising concerns.
According to Profitwell- Only about 22% of DTC brands reported sales declines compared to 80% of the competition.
Read Related Post- Why Top Fortune 500 Companies Use Direct Marketing?
Strategies to Win in D2C Marketing
LEARN ABOUT YOUR AUDIENCE
A huge number of marketers tend to trust their luck when it comes to describing who their customers are. Sometimes they have an accurate picture, sometimes they don't, and sometimes the data they have is wrong.
For example, if one was to assume the total audience for food giant- McDonald's milkshakes. You will probably assume, the main audience for the milkshake would be children. But when the data was analyzed, it was found that long-haul truckers and commuters were their main audience.
Email lists offer accurate data for such diverse groups and help you accumulate resources to address and target these groups. It is important to utilize your information to realize who your genuine audience is.
Information partners like Amerilist can layer experiences from diverse sources to create a 360-degree perspective on your client.
The subsequent 360-degree profiles incorporate fundamental contact data, and segmented information like addresses, gender, etc.
All this information is sufficient to understand past and purchase data, communications with client support, and web-based media conduct.
Read a similar Post- How Do Quality List Providers Build Email Lists?
INTERACT WITH YOUR AUDIENCE WHEREVER THEY ARE
Your audience is living in a multichannel world. As a business, you need to find where your customers invest most of their time. An organized cross-channel approach will allow you to expand your horizons and touch your audience on various levels effectively.
You can utilize psychographic data to know the channels where they are most active and also use demographic data to understand their requirements in depth.
Your business will add more profundity and depth by getting to know what matters to your consumers, their convictions, perspectives, way of life, and side interests.
If you realize your target customers are most active on Instagram, you might require a social campaign on those platforms to reach the ideal customers.
Read Related Post- Social Media Marketing Tips
Combining both forms of data will allow you to know layers of information such as;
How many of your customers are active on social media platforms
Who likes traveling and plan frequently
Who wants to join a course, but lack time to attend offline courses
CUSTOMIZE COMMUNICATIONS
Personalization can be just as basic as adding a first name to an email. But for organizations with wrong information, this is their first mountain to move before they can move to further developed strategies.
We can't exaggerate how significant customization is when it comes to developing direct associations with your buyers. Here is how you can customize the journey of your audiences to keep them engaged:
Read a Similar Post- Email List Building Tips to Live By
a. Make the Journey Memorable
D2C brand, Warby Parker, is one of the organizations that utilize Artificial Intelligence algorithms to customize their site to where their client is in their purchasing venture and assist them with picking the right glasses that will work best for them. This kind of customization and comfort has pushed Warby Parker to become one of the top names in D2C.
b. Send Relevant Emails in Real-time
You can use a live data feed to populate email content. For instance, a brand may have changed the prices of the products and services. Thus keeping the information in mind, you can create email feeds and send the consumers up-to-date prices.
This additionally applies to service availability. In the event an item goes out of stock, you can create a real-time feed to send relevant emails.
c. Location-based customization
Customer location is yet another factor that proves to be an additional layer of email customization. Many websites need visitors to accept cookies. The terms of cookies allow brands to to use existent IP addresses of consumers and help customize an email based on the client's geographical area. You can track if your potential customers are within nearby locations.
CONCLUSION
The Direct to Consumer model is based on establishing direct interaction and product dealing which is in most cases targeted at 100% accurate email addresses. But a particular platform isn't the only database where your potential customers are located.
The population of service finders is distributed on multiple locations and email lists collect these data under one roof.
Hence, when you buy accurate email lists for your D2C business, your chances of reaching the audience amplifies. Today, audiences have no dearth of opting for alternative retailers in favor of brands that speak their priority, convenience and seamless service experience.