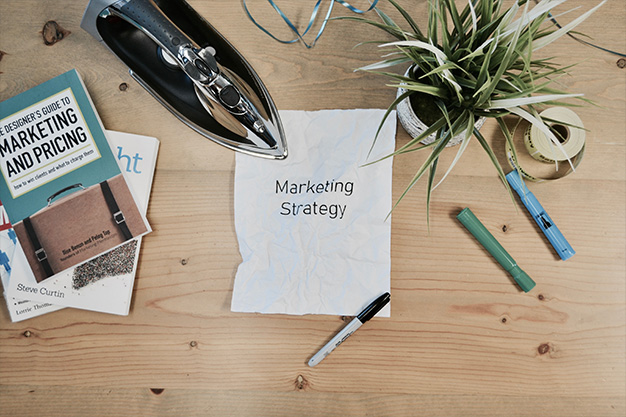 Industry experts are convinced that the world will not go back to pre-crisis levels for months. Even with the promise of new vaccines, the economic disruption brought about by the Covid-19 has left a severe impact on how businesses will operate, engage customers, and sell their products.
The "new normal," as the media terms it, has led business-to-business organizations to rely on technology essentially to maintain socially-distanced interactions.
For many, this also means building new marketing strategies for optimal engagement in the post-covid-19 world. But what challenges will they face attracting buyers and retaining connections with customers?
Analysts at AmeriList explore top strategies that B2B marketers need to implement while building their marketing database lists to succeed in the post-covid-19 society. We will be talking about the top strategies in two parts. Part 1 of ways to grow your B2B email marketing lists in 2022 will focus on getting you started on B2B email marketing.
1 FOSTER CONNECTIVITY: REIMAGINE THE DIGITAL SPACE
Covid-19 changed the way we connected with customers. The transformation from the physical world to replication on the digital platform has forced brands and businesses to rethink the digital space. It's no longer a mere commodity. Although it was a lesson learned the hard way, human civilization has come to know what cultivating relationships mean?
But the problem is the chaos that uncertainty of life has created. Consumers are craving clarity about what is to come next in terms of product benefits? Thus, fostering connectivity by ensuring transparent and frequent communication can make a big difference.
2 HARNESS THE POWER OF EXISTING CLIENT DATABASE
If you are a prospering business, you are likely to have a CRM (customer-relation management) file or a stack of previous purchase orders. Re-targeting existing email addresses is the best place to start and get the company to add value-based content through emails. But if you don't have a CRM yet, we recommend you look into it soon. With a CRM, you can manage your current email lists and give your existing customers the best experience possible.
3 POP-UPS ON YOUR WEBSITE
Just because someone lands on your website by accident doesn't mean they cannot become a lead. There are many reasons why someone might have just landed on your website. The primary one because they must have been searching for it. They may be just looking for information, but they are still potential leads.
One of the easiest ways to soft-close for them is to ask them to sign up for your email list via a pop-up on your website. This way. You will be able to send them value-based content and increase the connection frequency.
4 USING GAMES/QUIZZES ON YOUR WEBSITE
Using games/ quizzes on your website is intelligent to keep the customers engaged. One trending way is by gathering the email marketing lists and sending website visitors a quiz they can complete when they are on your website. This is similar to pop-ups but engages the visitors more. In addition, it gives the users a feeling they are not wasting their time on your website.
One example is Neil Patel's website. The 3-minute quiz is a genius idea to provide information on how much traffic a website could receive with accurate help. Once the user has completed the quiz, they can provide their details and agree to provide email addresses.
5 CASE STUDIES
This strategy has long been out there because of its super-effectiveness. Commonly, websites will give visitors access to case studies or other content when visitors offer their email. Recently markets have been upping their strategy and giving away full downloadable digital books even before customers sign up. Contact information is valuable, but it is more important to offer consumers something to look forward to.
Conclusion
In summary, we have looked above five out of top strategies to grow your B2B email lists in 2022. The above-mentioned tips may already have been a part of your email marketing approach, but there after covid-19, there is a need to revisit the marketing approaches with a new perspective. In part 2 of strategies to Grow Your B2B Email Marketing Lists in 2022, we will discuss some more ways to strengthen your marketing endeavors.