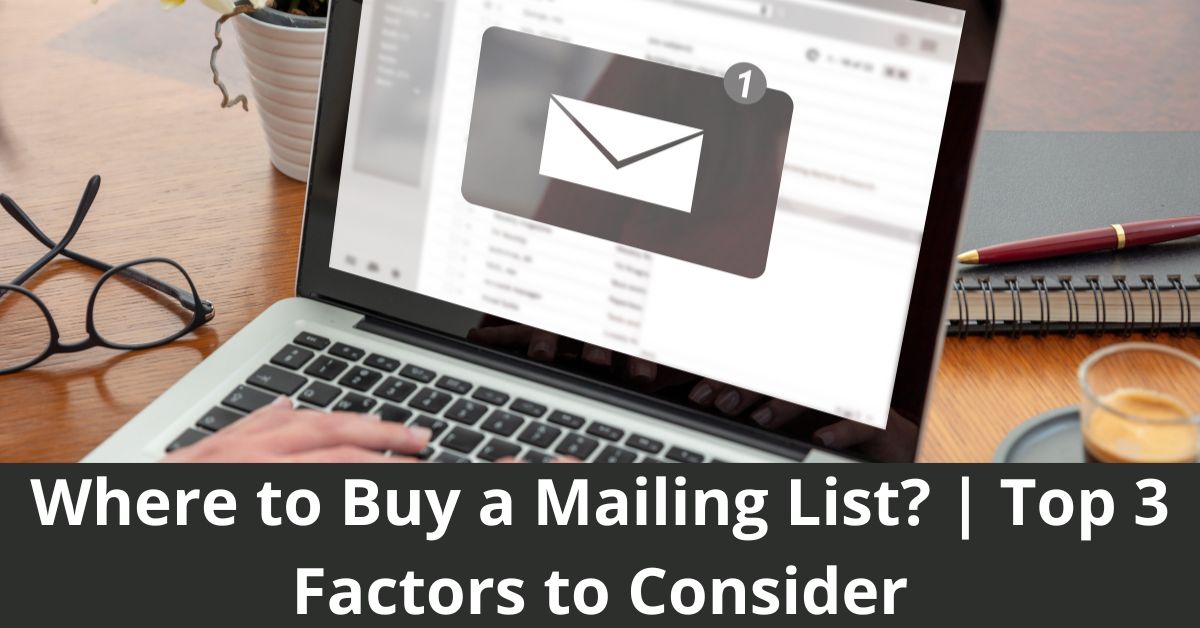 Irrespective of whether you are in the B2B space or B2C space, email marketing is arguably one of the most effective activities that can help you start a conversation with your target customers. In this context, the major question is, how will you find the email addresses of your target audience group in bulk? One might argue that businesses often ask their customers to sign up for their newsletters and that is how they source the email IDs. While that is a decent technique, it does not help achieve the full potential of reaching out to a large number of potential customers. In this scenario, the most potent technique is buying a mailing list from the best mailing list companies out there. While it might seem like a fairly easy and straight forward process, buying a mailing list is indeed a tricky task. There are several factors to consider before you make that decision. Here are a few best practices involved in buying a mailing list.
Purchasing Mailing Lists | Best Practices
It is important to understand that even the best mailing list companies are not data scientists or data experts. They simply own a large database of customer mail addresses. Now, that database might or might not be relevant to your business. Hence, it is crucial for you to first have a very detailed understanding of who your target customers are, and then tally it with the mailing list being provided by the service provider.
In today's day and age, data is gold and hence, is subject to a lot of regulatory compliance standards. In that context, it is important for you to comply with those and stick to ethical methods of purchasing and using data. Hence, before buying email lists, make sure that the mailing list service provider is credible and has a decent understanding of how data procurement and usage.
One of the most crucial aspects of purchasing mailing lists is the quality of data. Even if you are buying a mailing list from one of the best mailing list companies, ask the right question and make sure that the data is up to date, the data is authentic and it has been sourced while adhering to international data protection laws.
Ending Note
If done correctly, buying email lists and using them effectively can help you interact with your customers in a highly targeted manner. The key here is to identify a credible service provider, ask the right questions, buy mailing lists that are most relevant to your business. Please note that there is no dearth of mailing list companies out there, but only a handful will be worth investing in.