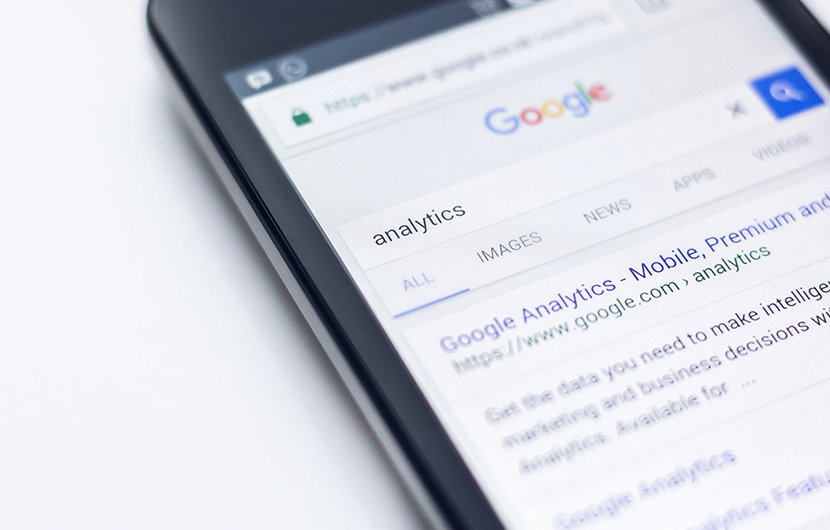 When you think of a Fortune 500 company's marketing strategy—you think about digital marketing. Like Google, which is among one of the largest companies globally with a market capitalization of 373 billion USD.
So, why would the inventors of Pay-Per-Click ads and Google AdWords use direct mail? Because direct mail marketing works. When it comes to efficiency, direct mail actually drives sales more than digital ads, according to experts. Yes, you read correctly.
If you are a startup or an existing business owner, you've probably received a postcard offering to match your first $100 you invest in Google AdWords. You may even have received a coupon code on the front. That's a prime example of a direct mail piece by Google.
Google isn't the only company that uses direct mail faithfully. It's no surprise that companies like AARP use direct mail to attract new member. There's no surprise that Walmart uses direct mail with their store sales circulars and Black Friday sales flyers.
Many people are surprised that companies like Chase, Capital One and H&R Block also invests in direct mail marketing. There are a lot more companies that are taking advantage of direct mail marketing that we probably don't even know about.
There is one thing for certain—direct mail is not dead—it will be here for a long time.
Here are a few reasons why Google, Chase, Capital One, H&R Block and other companies are using direct mail marketing to attract new customers—and why you should also.
It's Affordable.
Let's clear the air once and for all. Not all print advertising is expensive. One of the greatest misconceptions we hear is that people should only invest in digital marketing because print advertising is too expensive. That's far from the truth.
Companies who are neglecting offline marketing are missing out. Direct mail marketing is very cost-effective. Companies like Google not only reach masses of people through direct mail, they save plenty of money on advertising. When a company saves money, savings often get passed down to their customers.
The process is much easier than what many business owners and in-house marketers are led to believe.
Start off by finding an innovative graphic designer that will enhance your brand both digitally and in print. Purchase a highly-targeted direct mail list to mail your promotional mailers to, whether you plan to mail out in large or small quantities. That's the easy way to attract new business fast.
At AmeriList we handle all three components under one roof. Contact us or call 1.800.457.2899 to find out how we can help elevate your brand and get you started with direct mail marketing.
People Love to Receive Physical Mail
When people receive physical mail, it's tangible. Email marketing is effective, but there is nothing like receiving something you can touch and feel. Receiving a well-designed postcard or other direct mailing piece is like receiving a gift—especially when it comes with an exclusive offer. Research studies have shown that millennials and baby boomers love to receive physical mail.
It's Easy
Another reason why companies like Google use direct mail is because they recognize that it's easier to assimilate on a cognitive level. There's proof in the numbers—let's take a look:
Recently, a marketing study found direct mail requires 21% less cognitive focus compared to Facebook ads, PPC ads and other types of digital ads. Your calls-to-action are more effective by 21%. Your ad impact improved by 21%.
It Builds Trust
If you are trying to reach new customers, you must be able to build trust with them first before they will buy. Direct mail marketing is an effective way to reach out to a new crowd and build trust. Keep in mind, your brand must be consistent across the board. Your direct mail pieces, website design, social media pages, and your digital ads must be uniform.
For years, marketing studies have shown that it takes an individual at least 7 times for them to recognize a brand. Everytime a person sees a direct mail piece, a landing page, a Facebook ad, a PPC ad or an email marketing letter—you're building trust.
But, when it comes to direct mail, you can establish trust almost instantly because it's tangible. Just make sure to only use designs and colors that are consistent with your brand. Some people will check out your website and social media pages before making a informal decision to buy or to contact you.
Execution Made Easy
Don't get us wrong, we're all for digital marketing. When you want to reach new customers, there should be balance in your marketing. You should have a combination of digital marketing and direct mail marketing.
When you compare direct mail marketing to online marketing you will find that direct mail is a lot easier to execute. What many marketers fail to realize is that digital marketing takes more time. For example, let's say you just launched a new e-commerce website. You will need to get your website optimized before you start receiving traffic. Search Engine Optimization (SEO) results don't happen overnight.
When you mail out a promotional mailer, like a postcard with a special offer or a coupon code, you will get results a lot faster. Direct Mail allows you to capture the FULL attention of your potential customer instantly.
Be More Creative
Digital marketing has its limits when it comes to creativity. You always have to be concerned about how your promotional artwork and typography is going to look on a person's screen. Direct mail allows you to be more creative and you can take advantage of design features such as 3D design and creative typography.
These are just a handful of reasons why companies like Google, Chase and H&R Block use Direct Mail and why you may want to consider it as well. It works!
*