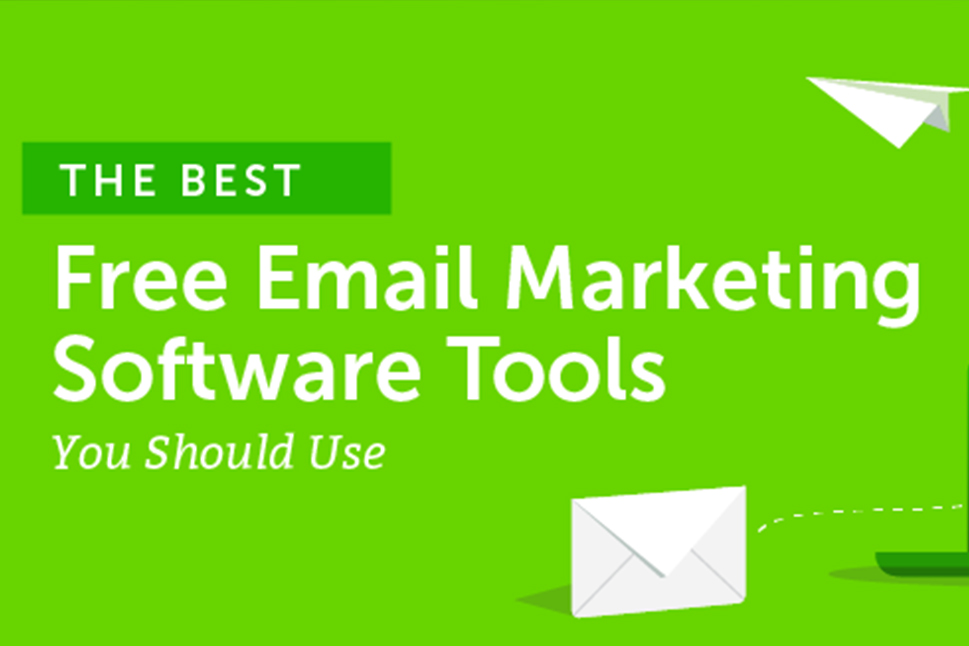 When business owners are constantly trying to improve their business efforts, email marketing remains a powerful tool with the highest ROIs. However, to harness the power of this tool, it is essential to choose the right instrument or, as we call it, software.
Image Source- Google
Email marketing software is more than just a way to send and track emails' success. Once you have bought consumer mailing lists and sent millions of messages, it is only reasonable to determine what percentage of the recipients opened your emails, reverted, and converted into buying customers.
Thanks to technological innovations in the IT sector, audiences can enjoy tools that segment their lists, measure a campaign's success and combine all your marketing channels into a powerful solution. And now, businesses have access to multiple software to collaborate and measure their email campaigns.
Read Related Post: How Do Quality List Providers Build Email Lists?
In the past decade, we have tested the most popular email marketing software on the market, based on which we have curated a list on each of them. You can take a look at which one could be best for you. Today, we provide the best tools and tips to grow your online business tested on various parameters such as ease of use, affordability, functionality, and more.
Best Email Marketing Softwares of 2023
1. Mailchimp
Mailchimp tops the spot in overall performance. This email marketing software showcases some of the best promising features useful for small to large organization's needs. The operationality is non-confusing and straightforward. Any business can launch marketing campaigns, test models, and receive reports including open rates, click-through rates, withdrawal rates, and that's only the tip of the iceberg. Furthermore, it has the most liberal free-perpetual plans of the product we tried.
Read Related Post: How to Get a Higher Response Rate With Your Next Marketing Campaign
Mailchimp's free plan incorporates up to 2,000 contacts and up to 10,000 month-to-month email sends. Its foundation is to become one of the most effortless and easy-to-use platforms with simplified provisions that permit you to customize your messages.
Benefits
Actionable Insights
Better content
Automated mails
250+ integrated platforms
2. ActiveCampaign
ActiveCampaign attains the second most valuable email marketing software with its computerization has much pre-constructed automation to assist you with customizing campaigns for each subscriber. There are help guides all through the stage as you're getting things set up; in addition to ActiveCampaign's client service is quick and amiable.
Benefits
Amiable and Quick customer support
CRM with sales automation
Good automation features with simple customer interaction
3. MailerLite
MailerLite is the most straightforward email marketing program because it has a simplified interface that makes it convenient and natural to make the plan you need. Straightforwardness is at the core of MailerLite's primary goal, which is why the product has a spotless and smoothed-out look.
Read Related Post: How to Ensure Customer Retention Through Email Marketing
MailerLite has planned a prevalent easy to use stage, settling on it as the ideal decision for convenience. Should clients experience any issues, there is a 24/7 live talk available to address any inquiries and investigate.
It offers a free-everlasting plan that incorporates 1,000 supporters and 12,000 email sends. There is a paid arrangement if you need more data transmission or further developed components (like the capacity to eliminate MailerLite marking). The cost relies upon the number of endorsers you have. You can pay month to month or yearly, yet you get a 30% rebate with a yearly arrangement.
Benefits
24/7 live chat and support
100s of email templates to choose from
Free plan for up to 1,000 contacts
Drag-and-drop interface for easy navigation
4. Hubspot
Hubspot is the best across the board, bringing incredible instruments and detailing for the entirety of your marketing efforts across different channels (site, social, email promoting, and the sky's the limit from there). You can store all contact data with Hubspot's CRM and draw in a group of people through lead structures, live visits, and online promotions.
Read Related Post: Debunking Common Email Marketing Myths
Hubspot is an innovator in CRM administrations that incorporate email advertising. The stage can deal with messages, online media posts, and blog distribution, making it the highest location for an across-the-board showcasing arrangement.
Benefits
Trackable leads throughout the customer purchase journey
Email health tabs to keep deliverability rates consistent
Offers helpful online training resources
5. Drip
Drip is another most popular email marketing software preferred by business organizations due to its modern work processes joined with cutting-edge list division. This blend implies that list subscribers get customized messages set off by their shopping practices on your site and get ideal subsequent meet-ups dependent on how they communicate with your messages.
Intended to develop the online client experience for customers further, Drip is the best email advertising programming for internet business organizations. Its client support is accessible to assist with issues setting up and utilizing the help. We particularly like how you can portion your rundowns so clients get the ideal experience from your site and email cautions.
Benefits
Easy to set up and use
Excellent consumer support
List segmentation options
Conclusion
Now that you know the best platforms to start your email campaigns and grow your business, it is time to buy the most responsive email lists that can take your drives to the next level. With Amerilist mailing lists Solution, avail the best B2B email lists to ensure your success. If you would like to know more about Amerilist, Inc., and find out how to help you find the best marketing list for your next direct marketing campaign, please call us toll-free at 1.800.457.2899 or email us at sales@amerilist.com.