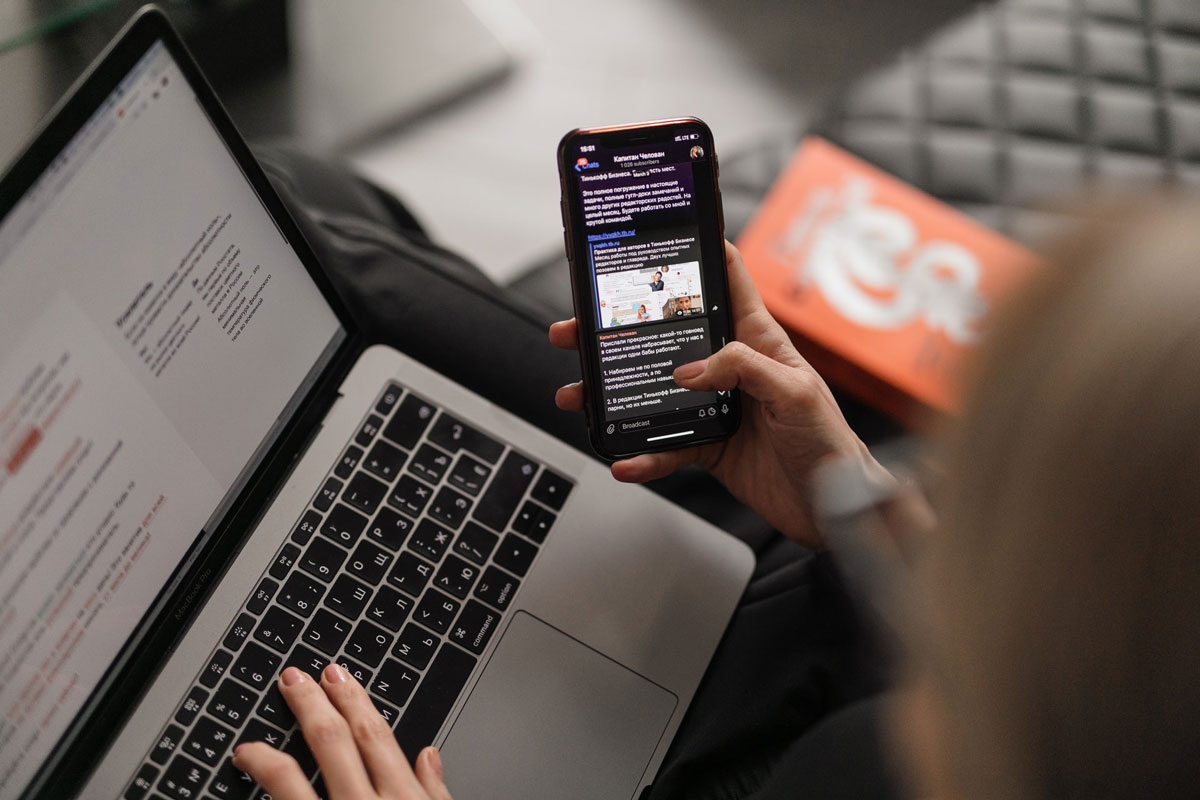 5 Ways To Ensure Customers Open Your Emails
Why do people open an Email? Why is Emailing important in businesses? These are questions that may have come to your mind often, yet you never pondered upon them. Emailing is a means of exchanging messages through an electronic medium in between one or more recipients. Since its inception by the inventor Ray Tomlinson, Email's popularity has significantly touched all industries.
It's become an integral part of everyday jostling to achieve tasks such as- non-urgent communication, sending documents/pictures with mobility, following up customers, promoting brands, conducting surveys, obtaining cell phone number lists, and many more without interrupting the workflow. Businesses acquire authentic mailing lists to help their businesses grow. Read How buying a consumer email list can help your business?
Did you know? Emailing has been accepted as an affluent marketing strategy to draw-in customers for improving revenue and sales. We are sure it is the first thing that working individuals start their day with.
Does that mean prominent marketers use it to attract organic traffic?
Well! Yes! It would be hard to encompass all the prominent businesses because the list is endless.
But first thing's first.
Tracing the trajectory of the first Email ever sent takes us back to 1965. Surprised! Wait for more.
Well! what began as a medium to send messages between academics has become a global epidemic. In 2019, the number of global email users amounted to 3.9 billion and is expected to grow to 4.48 billion users in 2024. (Statista.com)
Let us check some email statistics: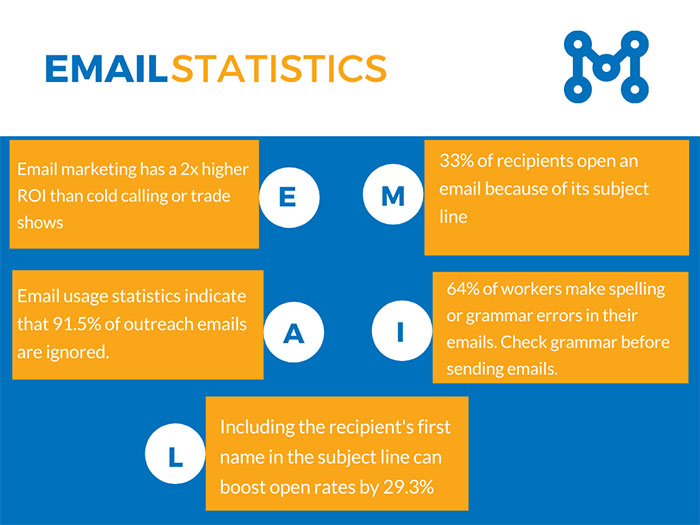 We hope that these statistics clear why emailing marketing is so popular among marketers! Curious to find out 3 Reasons Why Direct Mail Is not Dead?.
Now that we know the importance of email, let us dive in to discover the strategies that business tycoons use to ensure that customers open their mails?
When it comes it unearthing the best or proven ways to ensure customers open the mails. Below five mentioned are the strategies that marketers, influencers live by.
Make Your Brand Name Attractive And Scannable
What does a brand stand for if it doesn't have a face or a name? Your email display in the consumer email inbox will be more than nothing a block. Your brand should be recognizable, eye-catching, and immediately draw the recipient's attention. Your content should ensure your display name is set up correctly and is scannable in the crowded inbox to stand out from loads of messages that the prospective customer receives. Here are some starters for choosing the correct email display name:
Mind Your Content
The display name is essential to let the customer know it's you. But what exactly are you doing in their mail inbox is the information they are looking for. Make it known to them through headings. For example- Brand promotion, job hiring, sale, cell phone number lists, survey. For this purpose, your subject line is crucial in getting your recipient to act. An adequately worded subject line free of grammatical errors is designed to serve these followings:
Grab the reader's attention instantaneously
Describes the action you want the reader to take
Makes the message easier to search for
Things to note while writing search line:
Summarize:
Don't beat around the bushes and confuse your reader.
Try to accurately summarize your request and convey the message in simple words.
Compose email content within as few characters as possible.
Best way to do it by beginning the subject line with questions that usually are their query. Another thing is to know what to include in your email marketing strategy and what things to avoid. Email Marketing Do's- Dont's- what Works What Doesn't?
Please don't wait too long: Staring the email with questions is more likely to get them to read the entire email. The last thing that any reader likes is getting unanswered or waiting too long for their answers. Email content should be crisp and brief. Thus avoid using any long phrases that could potentially look like spam or trigger an overzealous spam filter. The more specific your language, the better.
Use Smart Scheduling
Let's face it! Nobody gets excited when they receive messages at midnight. Research by "GetResponse studied 21 million messages and found that engagement was higher between 8-10 AM and 3-4 PM. Messages sent during those periods enjoyed a slightly higher open rate."
For starters, implement these techniques to get a higher open rate:
Don't send emails when people are most likely to have run out of steam. For example, sending emails on weekends, afternoons, late-night is when people switch off their phones to enjoy their day. "Figures from MarketingGum back this up; they found that messages sent on a Thursday had the lowest open rate, and very few emails were opened on Friday afternoon."
Make a note of time zones to get maximum engagement at the right time of day.
Identify when to send further mails
The purpose of sending an email is not just to send pieces of information but also to ensure that your emails are opened and read. Include all pieces of information before hitting the "send" button. Do not send emails to customers back to back. Identify the right time to send follow=up messages and wait for a reply. Hasty emails tend to miss out on information. It is better to avoid such mistakes.
Follow Up Conversations
Once your target audience has received and responded, return the favor. This is one of the best practices that marketers can implement to ensure customer retention in cold campaigning. Learn ways to ensure customer retention through Email Marketing. Statistics suggest that adding at least two follow-up messages increases the reply rate by 13%. The percentage is even higher in the case of experienced users. The most optimal number is 3-4 follow-up emails. This ensures a good reputation with the customers.
If you need Amerilist to set up your emailing lists to enjoy maximum growth, give us a shout out!
* If you would like to know more about Amerilist, Inc., and find out how we can help you find the best marketing list for your next direct marketing campaign please call us toll-free at 1.800.457.2899 or email us at sales@amerilist.com