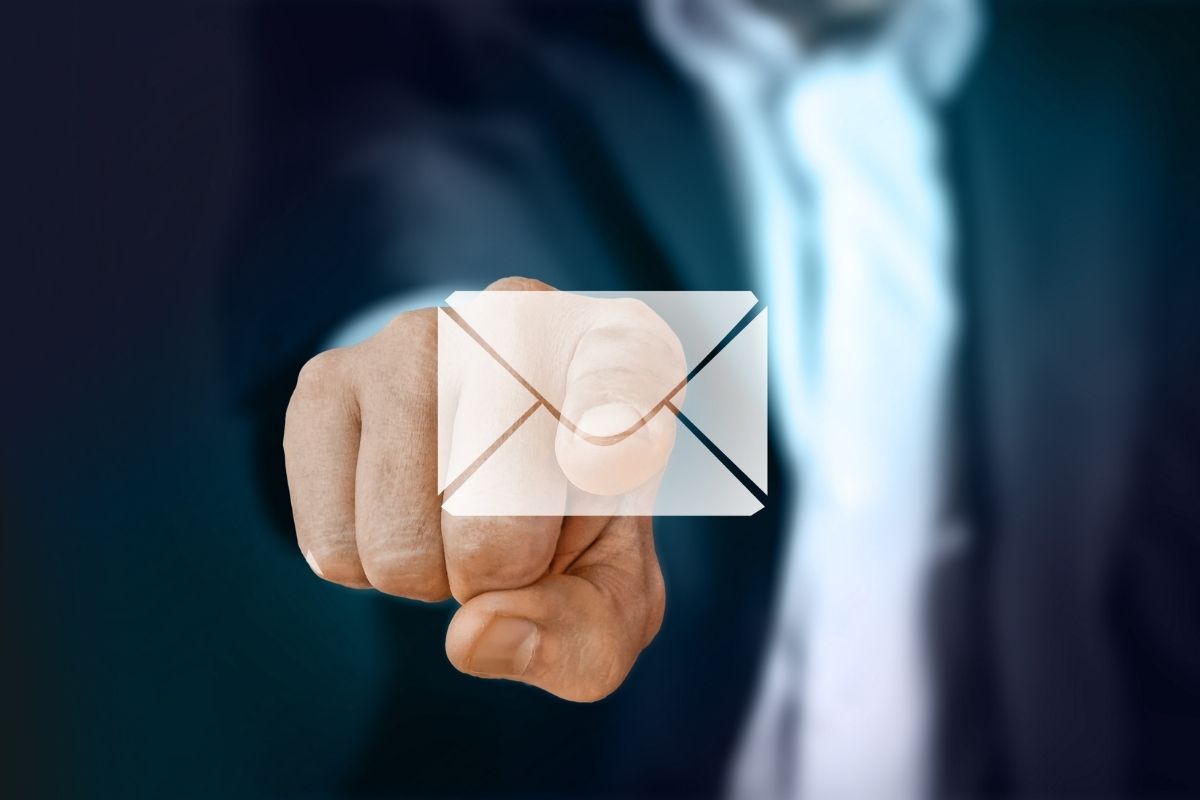 Are Opt-in Email Lists for Sale Worth Buying?
Global leaders worldwide reveal that small business email lists for sale are a great way to drive traffic, generate sales, and nurture leads. And when you look at the statistics, you know why. According to reports, on average, email yields a 4400% ROI of every dollar spent on email marketing.
However, with all this good news comes a fundamental issue: Getting your perspectives to opt-in to your email lists.
On average, an individual receives 100s of emails every day. Those recipients are overwhelmed with offers, discounts, coupons, and promotional letters every day. All these emails that the customers receive are a part of targeted email lists for sale that businesses purchase to speed up their deals.
For businesses, collecting these opt-in email lists is way more crucial because 80% of the people from these lists are looking for relevant services, and the rate of conversion is higher.>
What are the Methods of Acquiring Opt-in Email Lists?
The best method to acquire opt-in email lists is to buy them. Since lists providers understand the importance, some facilitators offer email databases for sale.
Working with a list provider to find and purchase your required list of names and addresses, which is based on demographic and psychographic information of your potential customers, can benefit you a lot.
For example, if you have a business in Minnesota, you can look for small business email lists for sale for people living in Minnesota.
Today, the law makes it possible to buy opt-in email lists for sale which do not require the recipient's consent before your brand contacts them. But each mail should comply with the 2004 Can-Spam Act.
What is the Best Website to Buy Email Lists?
Opt in emails lists on sale are worth every penny when bought from Amerilist. We are a leading provider of top-quality consumer opt-in email marketing lists for sale. Our email lists are designed over popular selects, which include
Individual age
HH income
Occupation
Education
Credit
Marital Status
Purchasing Power, etc.
Being one of the digital market leaders who has been helping businesses build their awareness, drive customers and prospects to their sites, we help skyrocket your business to marketing success. We are amongst the few companies in America that garner survey responses that you can blindly count on
Our consumer Opt-in email list is a database of 100% Can-Spam compliant names and addresses, which have helped thousands of companies drive traffic and increase their visibility.
What Are the Benefits of Buying Opt-in Email Lists for sale?
1. Focus on Lead Generation.
You know there are millions of websites on the internet offering the same services as you are.
And almost every site intends to collect emails of the consumers and grow their list. But there is a difference between other sites and your site. Your website doesn't have to be dull and full of weak Call to Actions (CTAs).
For instance, when live chats were first implemented, they focused on customer support only. But nowadays, live chat is equally essential in getting you leads. It is engrossing a vast space in the customer onboarding process and lead procurement.
Reports indicate that 44% of customers believe that having live chat sales is vital to helping customers make a complete purchase decision online. Why? Because live chat allows the customers to have a look at the product as it is. Moreover, there are minimal chances of color variations in live chats, which offer accurate information of the product as it would look when customers receive it.
But that's not all. It is also an effective tool to reconnect with your customers when you notice their cart is filled, but no payments have been made. You send in a quick email intimating your customers that they have the cart ready for dispatch.
And that email goes beyond a simple customer service tool. You can collect consumer traffic in a more natural way than other web forms. But how is that going to happen, if you don't know where your customers are? Your solution is- small business email lists for sale.
Targeted email lists on sale offer a concentrated database of interested customers who are most likely to invest in your schemes and services.
2. Upgrade your Content Strategies.
Subscribers are looking for information on your site about the products they are looking for, but they also want to know about you too. Modern-day customers wish to inquire about the sender and their motives. They are highly ambitious and may want more information about your products. You have to upgrade from just sending promotional messages, newsletters, and discounts.
Upgrade to your email content and enrich with pdfs, blogs, cheat sheets, zoom meeting codes, webinars. Any one of these communication approaches can increase your opt-in-email rate.
Another thing to note here is to create opportunities for feedback in the email. Using a survey or opinion poll ensures recipients that their vote matters. It is the ultimate engagement tactic for any brand.
3. Create Stronger CTA Offers.
Do you think your customers will be able to sift you out from thousands of emails they receive every day? Nobody wants that clutter. It just jams up their space and messes up their organized inbox. This can ultimately cost you a lot. But don't be disheartened. First, you need to look better. And the email will do the rest of the job.
Your CTA button has to be on point if you are looking for a higher opt-in-email rate. Do not rely on typical CTAs saying, "Hey, Subscribe to our newsletter," etc. Convince people to notice you. You have to inform them why the offer you have is the best out of the rest.
Amerilist Direct Marketing Solution offers B2B email lists to ensure your success. If you would like to know more about Amerilist, Inc., and find out how to help you find the best marketing list for your next direct marketing campaign, please call us toll-free at 1.800.457.2899 or email us at sales@amerilist.com.