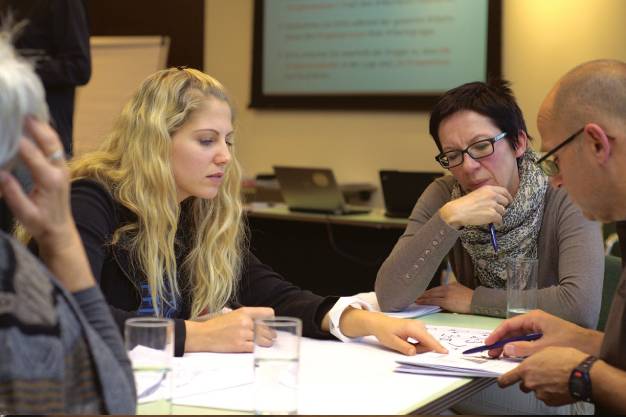 You would have faced the question "Where do you want to see yourself in five years?" at one point in your life. And the chances of anyone responding "I want to be a list broker one day" would be less than 10%, five years ago.
But America's marketing picture is experiencing drastic changes. Businesses realize the need to hire a list of independent broker-dealers/managers to access a wide range of target audiences.
While both these roles are commonly misunderstood to be similar, there are apparent differences that not many are privy to because these roles do not receive due attention in the corporate world.
Today, we are breaking them down for you through this blog: What is the difference between a list broker and a list manager?
DEFINITION
A list broker works on behalf of a mailer. Their responsibilities include recommending lists to mail, ordering the lists, verifying them, and securing mail dates.
On the other hand, a list manager works on behalf of a list's owner. Their primary responsibilities revolve around renting or exchanging a specific list, billing them, collecting and distributing list owner revenues.
Roles Played by List Brokers and List Managers:
If you have a business, you cannot move forward without having a broker list in your marketing journey. The list brokers and managers can offer a severe push to your company's growth and success. A list of critical roles the brokers and managers play below suggests how they can be an invaluable addition to a business.
List Brokers:
List brokers act as agents for those businesses who want to conduct direct marketing campaigns through email, telemarketing, and direct mail. List brokers provide the lists, usually containing components like the prospect's name, address, email id.
Additionally, broker lists may also contain demographic information like- location, age, gender.
Many promotional mailings such as coupons, catalogs, credit card offers require lists purchased through list brokers. To notice, list brokers do not have ready-made lists; instead, they give a client a set of options or "lists" to consider using in their campaigns.
More often than not, list brokers also act as negotiators between list owners and those who wish to buy the lists. They perform the following roles:
Do the list research and recommend lists to develop a mailing strategy
Negotiate special terms with list owners.
They take full responsibility for list orders
Recommend postal hygiene tips to increase email deliverability and save the postage cost
List Managers:
List management is becoming a prolific business these days. It is popularly in demand and a potentially growing field. The profile requires individuals to be well-informed, well-disciplined, and well-aware of new trends. There are many imperatives requirements that list managers perform as part of the job:
Markets are a set of names, numbers, addresses, and other information related to potential buyers or renters.
Entice organizations to purchase mailing lists.
It is a high-skill, requiring role that involves working with reports and massive databases. Therefore, the first step is to have the ability to grow in skills while building up more databases. List managers create reliable databases, but they also maintain data integrity, data accuracy, data cleaning, and data punctuality.
How can Hiring Credible List Managers and Brokers Benefits business?
Having the correct list can make the difference between having a successful marketing campaign and randomly dropping in a customer's email inbox resulting in disappointment.
While it can be challenging to find the individuals who have the right source for your data and marketing campaign, there are many data providers, many of which provide mass mailing facilities. Anyone can do that. Then why hire list brokers?
Excellent list broker services usually have a broad organization of selected list sources they have investigated and screened to ensure they are perfect and agreeable.
They likewise work with the list brokers to talk about the strategies on their document and how granular they can get on both their email records and postal rundown.
A listing agent has the direct insight of a great many missions, both email and postal, in an absolute sense. As well as being familiar with uncommon rundown sources and leasing information at an incredible cost, list agents can likewise assist you with tracking down ways of further developing your advancement.
Keep in mind a decent rundown intermediary won't just observe an email list or postal rundown for yourself and assist you with speeding up your mission, yet in addition help you with investigating the outcomes.
They will take a gander at your active clicking factor, open rate, and at every possible opportunity, the real deals transformations that happened because of the mission. Whenever the situation allows, they will cautiously audit the socioeconomics of who is reacting.
If you want to save time and help increase conversions, investing in paid email lists can help. For more details on attracting more business with highly targeted mailing lists, call 1.800.457.2899.