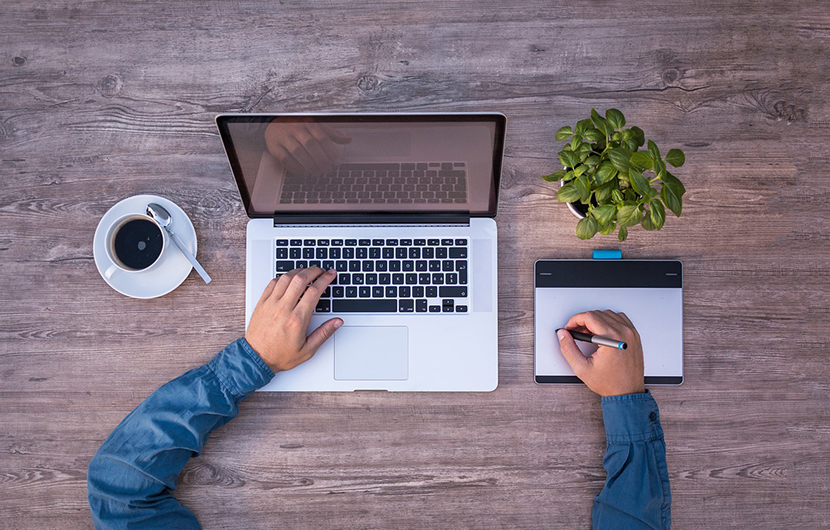 To maximize postcard design services with captivating graphic design, you want graphic design services driven by marketing to entrepreneurs and small businesses who desire a more professional aesthetic, a robust brand image, lasting trust, and credibility with a compelling first impression.
Your graphic design project should begin by acquiring a solid understanding of your vision, your goals, your competition, and your target customer.
That is when professionals in the business can embark on the creation of concepts for a graphic design project that utilizes research uncovered to captivate your vision, not to mention your brand's essence.
You may be new to printing and mailing direct mail postcards. You may be a marketing manager, professional marketer, or a business owner of a small to medium-sized business looking for an increase in profits with a postcard marketing campaign targeted to clientele.
You want a printing and mailing service with ample expertise and experience in mailing direct mail postcards and printing. You should aim to create a direct mail marketing campaign which can produce results. Direct mail postcard experts can assist in the printing, mailing, and design of postcards.
You may have your own postcard design; you may need assistance to design your postcard. The best services have the capability to do for you in one location. You can create a lucrative postcard marketing campaign with the use of top-quality lists for direct mailing, or directly send postcards to a customer mailing list. It all begins with a spark of an idea; you can save money and time with a first-rate professional service.
Postcard specialists can help you design a branded direct mail postcard with your customized identity. You can feel confident that your direct mail marketing campaign is managed well via in-house services, from the design and printing, to mailing your postcards.
Postcards are read by approximately 9 out of 10 recipients. That is higher than an enveloped letter. We have less than 4 seconds to grab the attention of our clients. You don't even need a return address.
Postcard design, mailing, and printing services can help you and your business stand head and shoulders above your competition.
Marketing postcards work well for every type of industry. You want to create vital direct mail postcards that help your business boom. You can benefit from full-color glossy postcards, experts in direct mail, direct mail door-to-door, accurate mailing lists, low postage rates, and a state-of-the-art graphics team.
Hands-on customer service that is personal, with a quality turnaround that is quick. There's nothing more satisfying for a business than a pleased customer.
Your postcard marketing campaign should include the following: one-on-one consulting for a vital customer service experience; easy to comprehend, all-inclusive quotes; viable calls-to-action; seasoned team in direct mail marketing and printing; original, innovative ideas from an esteemed staff; top-notch graphics and imagery to fit your brand; compelling copy with stimulating offers; experience and knowledge of postal discounts and regulations; and post office delivery, design, mailing service, and production under one roof.
Professional postcard design services can help you whether you are an entrepreneur, freelance marketer, or a business owner. Professionals can help you have an understanding of the process of postcard design, print, and mailing services.
With outstanding postcard design services and captivating graphic design available to you, you can run your business the best way possible.
Here are a few tips on how to get the most out of your postcard graphic design:
Choose Relevant Images
Make sure your images are relevant to your message and your audience. If your target audience is mainly Baby Boomers, choose active, youthful mature adult photos and images. If your audience consists of middle-aged clients (age 40-55), choose photos of people in their mid-30s and 40s. The same rules apply to millennials.
People are more likely to respond to direct mail pieces (and digital) they can relate to.
Hire a Skilled Graphic Designer
The design of your postcard could make or break your direct mail campaign. Make sure to hire someone who understands direct mail and postcard design. At AmeriList, our talented graphic design team will help enhance your brand with a captivating postcard design. To get started, Contact Us today or give us a call at: 1-800-457-2899.
Add Color Wisely
Your postcard design should correspond with your website. In other words, your postcard design should be a small version of your website - as far as color and design layout. Additionally, your message should be the same. But, make sure your colors match.
Obviously, if you are sending out a holiday promo or a Black Friday promo, you'll probably want to choose colors that match the theme. Just make sure to include your logo, social media icons and social media details. Make sure you inform your graphic designer to use plenty of blank space for postmarking details.
Proofread
One spelling error or grammatical mistake can ruin a postcard campaign in an instant. Make sure you have a couple of people proofread your copy before sending it to print. Make sure you proofread all of your contact information, including your web address, phone number and social media profile names. If you have enough space, it helps to include a QR Code, so Smartphone users can swipe instead of typing in details. Double check your QR Code to make sure it goes to the correct designated location.
To learn more about how to launch successful campaign with direct mail postcards, call AmeriList today at: 1-800-457-2899.
*