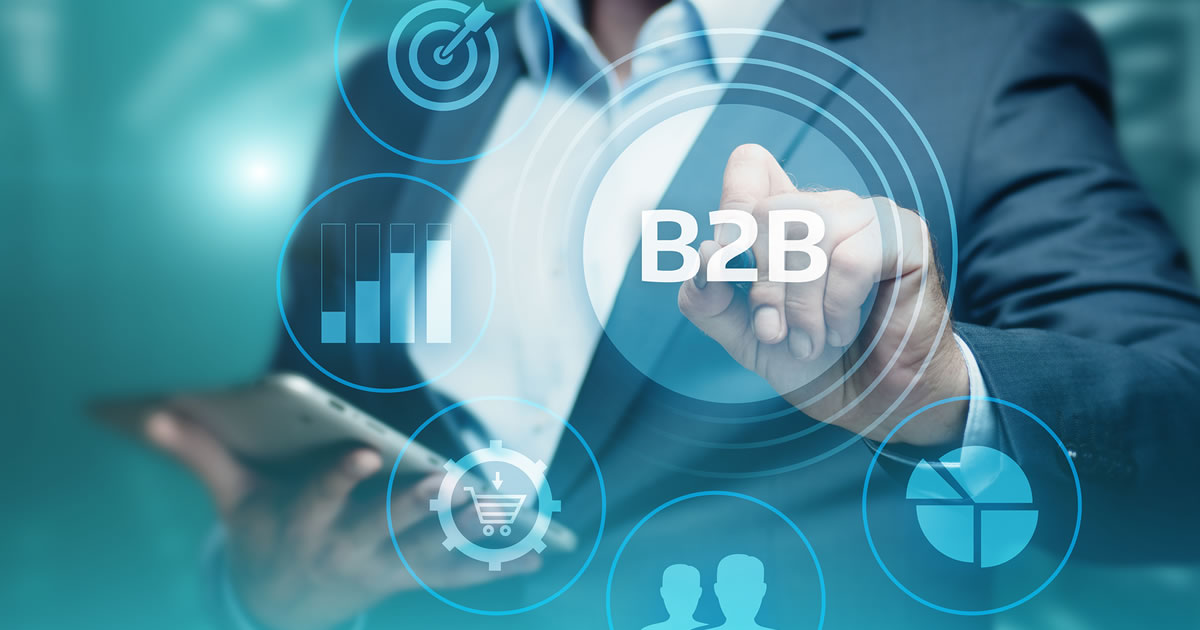 We do believe the phrase "If you dont find a way to make money while you sleep, you will work until you die" fits accurately when you think about running a business without interacting with your audience.
Why? Well, it is because no matter how much investment and hard work you may put in, your business will never prosper if you dont have consumers. This is precisely where B2B mailing lists step in. They get you, consumers. Buying consumers!
Now you would say, all you need to run a good firm is knowledgeable employees, world-class infrastructure, lots of investments, skills, etc. Why should you waste time buying a business to business mailing list? Right.
Well, part of it is.
The truth is! These elements that presumably constitute an essential component of a successful organization are valuable only if you have an audience to brand your services.
Its not rocket science.
Hey AmeriList! That is devastating for a business to have no consumers. Is there a solution to save all this doom and gloom?
Lucky for you. We do.
Okay. Then, hurry! Tell us.
Fine! Here is the secret.
Turbocharge your Customer Interactions with interactive mailing lists 24 hours a day, seven days a week.
Yeah! Great. And when are we supposed to sleep?
With AmeriList marketing solutions, sleep all you want.
But before you do, hear us out.
Our interactive, online mailing list system gives you the ability to run an instant mailing list count so you can get a deeper insight into how many potential prospects you have in your local area.
Now you can turn your b2b lists into a money-maker.
How?
AmeriLists unique email distribution system allows you to step out of the old methods of data segregation, management and create customized marketing lists. We will help you know who your suitable audience is? And you can launch your promotional campaigns rigorously so that you don't miss any sales.
Our practical online list count tool let's you create your custom targeted marketing list using specific criteria and geographic selection with 24/7 access.
Ultimately, you will earn money with a B2B mailing list by placing your solutions in front of prospective buyers who connect with you through emails.
Curious to know more about how to harness the B2B database lists? Read this blog.
The best approach is to develop a cold email campaign that is relatively different from others.
First, you will need to use the right purchase lists and software to ensure deliverability. Eliminate any roadblocks such as blacklisting, click baits.
Second, make sure to craft lucrative email samples with engaging messages before you proceed.
Note- If you want to know what email marketing template sample will work for you? Take a look at AmeriList Portfolio. Click Here.
Alright! AmeriList. I am ready to take up the service. How can you help me?
That's great, reader! We are glad you decided to hear us. Grab a Coffee. It is going to be a ride. Sit Back. Relax.
Here is what we offer:
A unique and one-in-a-million email template can make the difference. You can find new customers and build brand awareness, and so much more. Our email specialist helps you generate leads using the most-used platforms in digital marketing. Here are some perks of email marketing:
It's cost-effective
Quick
Targeted
Viewable on Multiple devices
Accurate and targeted sales lead mailing lists categorized based on demographics, psychographics, and buying habits help you improve your programs reachability. Pick from the best email lists.
Keep Sipping!
Over 147 million Americans check their emails first thing in the morning. Man is a social animal. But 21st century Man is also a digitally aware animal. We use innovative technology to give you client access to responsive email blasts. Deploy your email plans and keep up-to-date with trends.
#4 EMAIL APPEND THAT CONNECTS THE MISSING ADDRESSES:
Do you know what the most significant loss for a business is? When a company has an expansive database of prospects but not their email addresses. Email append services bridge these gaps. We capture the missing email addresses and test them using our three-step process.
AmeriList's three-step email append process:
Step -1 Send us your current data, and we will match them to our database.
Step -2 We cross-check the data using our robust multi-source universe of permission-based email addresses.
Step -3 Our team delivers a clean list of newly appended email addresses.
Your coffee is about to finish, and we are about to end this blog too.
You must have heard the phrase A stranger is a danger. But in the marketing world, a stranger isnt a danger. Its a potential lead.
What's dangerous is the fake business data lists providers!
Don't waste your time. Inaccurate email data can hurt your business badly. Outdated, erroneous email data may be hampering your way of communicating with almost 50% of your consumers.
AmeriList gets you complete email verification and validation solutions, enabling you to reach 100% of your US business list potential.
Now that you know how you can turn your b2b lists into a money-maker let's connect.
AmeriList Direct Marketing Solution offers B2B email lists to ensure your success. If you would like to know more about Amerilist, Inc., and find out how to help you find the best marketing list for your next direct marketing campaign, please call us toll-free at 1.800.457.2899 or email us at sales@amerilist.com.
* If you would like to know more about AmeriList, Inc., and find out how we can help you find the best marketing list for your next direct marketing campaign, please call us toll-free at 1.800.457.2899 or email us at sales@amerilist.com.