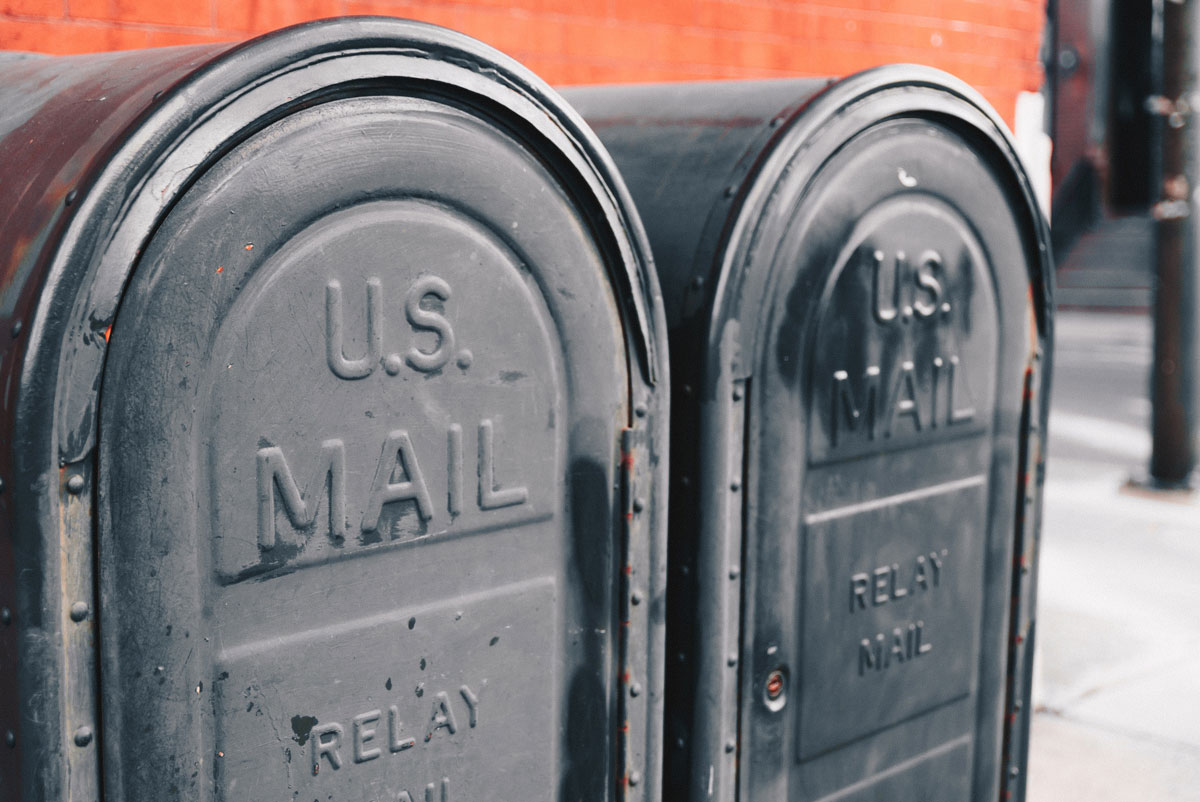 How Effective Plastic Postcards and Direct Mailers Are? Part 2
With the marketing industry expanding 24x7, and innovations changing the modes of communication, there is a consistent emphasis on integrating traditional and contemporary channels. Why? Because the emotions that handwritten and tangible objects deliver cannot be achieved by electronic messages.
We know, today, smartphones & email marketing are the buzzwords; however, several studies indicate the relevancy and irreplaceability of plastic postcards and direct mailers.
In the first part of How Effective Plastic Postcards and Direct Mail Are? We discussed plastic postcards' features and the advantages of direct mail services but left out how effective these both channels are?
Effectiveness of Plastic Postcard And Direct Mailers:
This section will discuss the reasons that prove how effective direct mail marketing & advertising and precise postcards are.This shall also encompass our advice on why the 21st century still should not miss out on including direct mailing as an influential marketing tool. Let us proceed!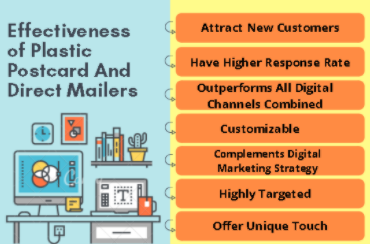 1. Plastic Postcard And Direct Mails Attract New Customers
Plastic postcards with great pop outs are known to increase instant ROIs, vouching for businesses at 79% (Neilpatel.com) redemption rates. 57% of respondents revealed that postcard marketing makes them feel more valued and constructs everlasting authentic relationships.
2. Plastic Postcards And Direct Mail Cards Have Higher Response Rate
Unlike email and other electronic message mediums, plastic postcard direct mail never lands in spam folders. Moreover, you don't require the recipient's permission to send them direct mails. And yet, their response rates display a tremendous growth far exceeding any other digital channel.
No other channel exceeded 1% response. Digital channel response rates were Online Display (0.9%), Email (0.45%) Social Media (0.6%), and Paid Search (0.5%). For comparison, in 2015, direct mail response rates were 3.7% and 1.0%, respectively. In 2010 it was 3.4% and 1.4%. (Source- Ssicards.com)
3 Postcard Direct Mails Outperforms All Digital Channels Combined
Plastic direct mails get in touch with potential customers and businesses at unpredicted times and still evoke immediate actions. Growing up in the electronic age, more than 87% of companies enjoy receiving direct mails, 44% look forward to checking their mailbox each day, and 77% of millennials react to direct mail advertising." (2016 USPS report)
If you send an electronic mail to a consumer who no longer has the particular domain, the mail bounces back. However, when the company sends a direct postcard mail, the mailing service looks at the consumer's address and introduces you to your vendor.
Another benefit is that a business does not have to fight to get the proper attention. If your direct mail implemented all the techniques correctly, your businesses would be noticed.
4. Plastic Postcards And Direct Mails Are Customizable
Relevant studies indicate that in 2020, customer experiences overtook price and product as the key brand differentiator (Frost & Sullivan). Another survey by Epsilon Research revealed that 80% of consumers are more likely to do business with a company if it offers a personalized experience.
Moreover, 88% of U.S. marketers are reported to ascribe to direct mailing for their proven improvements due to mail personalization — with more than half reporting a lift greater than 10%.
It would not be incorrect to state that both channels' effectiveness is hard to measure in numbers. Businesses must begin to personalize their mail strategies to influence prospects' experience.
5. Plastic Postcards And Direct Mail Complements Digital Marketing Strategy
A known data is that customers spend more than 25% of their planned amount when a business uses a mix of direct mail and email marketing. One reason behind it could be the synergistic effect that it creates when customers receive tangible materials.
Companies must ensure that their postcards are fun, high-quality printed material with Professional Printing Service Provider and clear state calls to action. When all these aspects are taken care of, it's hard to resist the urge to participate.
6. Plastic Postcards And Direct Mails Are Highly Targeted
The effectiveness of plastic postcards and direct mail marketing and advertising is indispensable for collecting consumer data. Printed data allows appellation of facts to see if your prospects are still relevant, i.e., their age, household income, current address, marital status, children in the home, etc.
Acquiring new consumers through direct mailing is much easier than expected. It is beneficial in finding new prospects by working with list brokers and selecting variables that match your prime candidates. Additionally, organizations and magazines also rent their Authentic Consumer Lists, helping businesses find perfect lists to segregate new and existing audiences.
7. Plastic Postcard And Direct Mailers Offer Unique Touch
A business begins to compete as soon as it enters the market. The current marketing environment can easily threaten new businesses and present unavoidable challenges in the absence of strategic measures and a clear roadmap. In such a situation, leaders who fail to understand customer requirements and offer out of the league services get left behind.
To maintain the lead, it is fundamental to consistently innovate and revive techniques that your competitors don't know. In today's market, when between all the personal communication, notifications, news, and offers, consumers don't have the time or desire to click into every email. It is an apparent ignorance on the part of the businesses that think that direct mailing is dead.
On the contrary, an intelligent business strategy will undoubtedly include Direct Mailing Services to reach your audiences' homes. No brand would want their email sitting at the bottom of the "stack" among thousands of others, or worse, deleted without ever being opened. Running a business requires clever planning. And the creative answer is Plastic postcards and direct mailers.
Takeaway
Variable graphics and engaging content allow businesses to customize their message to reach specific customers and track results directly through the POS system. Amerilist Printing Services offer customizable designs to target potential and old customers to your business.