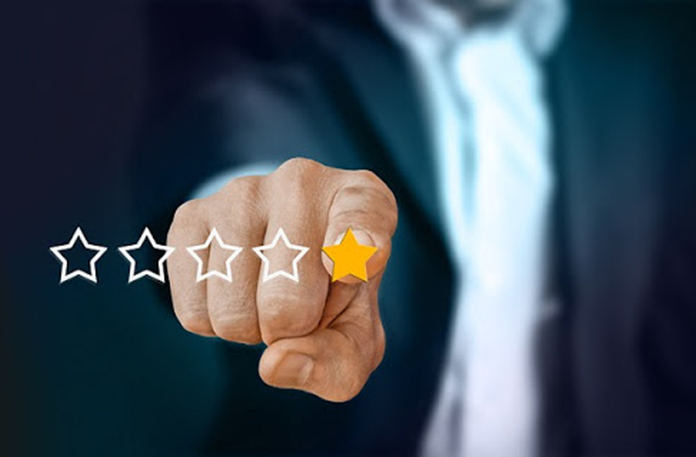 A company's Google review page is one of the first places a consumer goes to when he/she is trying to decide whether or not to do business with a company. If your company has yet to gain any reviews, you're missing out.
Gaining Google reviews not only helps a business build brand trust and improves local SEO, it can also boost click-through rates and even convert visitors into leads or paying customers.
Currently, 86% of online shoppers read reviews for local businesses. On average, they read 10 online reviews, before they even feel they can actually trust a local business, according to Bright Local.
Google reviews is a great tool to use if you're trying to build your reputation and online visibility locally. Here are proven ways to help you gain more Google reviews:
Set up a Google My Business Profile
If you Googled your business name and discover why none of your customers have left you any reviews, it's probably because you haven't set up a Google My Business profile.
First, you will need a GMail account if you don't have one already. Then sign up for free here: https://www.google.com/business.
You'll need to go through a verification process where Google will mail a postcard with a code that you will need to enter to unlock your business listing.
Once you've been verified, you can start inviting your customers to leave reviews.
Tip: Don't Fall Prey to Buying Fake Reviews
Unlike Yelp that flags fake reviews—and in some cases shut down your account—Google simply deletes fake reviews. In reality, it's not Google you should be worried about, consumers are savvy and can often tell when reviews aren't genuine. Companies that have all positive reviews like 20 or even 50/5-star reviews and nothing lower is usually a red flag.
Ask your clients for a review.
At AmeriList, we found that the #1 reason why some businesses do not have Google reviews is because they fail to ask for them. Think of it this way, if you don't ask, your competitors will ask. If they have reviews and you do not, you're making your potential customers buying decision easy. Even if your product or service is unique and you have no direct competition, you will still want to have Google reviews. Your future customers will expect you have them.
If you own a brick and mortar business, consider placing a printout on your customer service counter asking for a review.
The next time a customer compliments you or gives you positive feedback about your product/service, don't hesitate to ask for a review.
Tip: What to Do If You Get Bad Reviews
As the saying goes, you can't please everybody. Most consumers expect companies to have a mixture of both good and bad reviews. People tend to be suspicious of a company that has all 5-Star reviews.
When you get a bad review, the first thing you will want to do is respond to the individual immediately, in a professional manner. Simply invite them to contact your customer service team to resolve the matter.
Consumers look to see how businesses interact with their clients.
Lastly, consider displaying your Google review badge on your billing invoices, on your print collateral, print advertisements and especially on your website.
Having Google reviews not only helps boost your SEO and your brand visibility, it will help build credibility with future customers, investors, and even employees
*